The ad ISUZU FRR90 RIBALTABILE TRILATERALE + GRU dump truck has been sold and is not included in the search!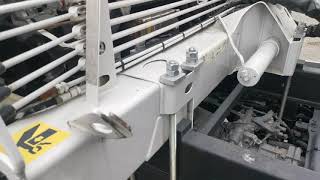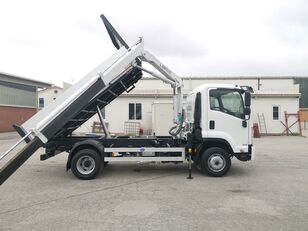 1/18
≈ $29,090
≈ NGN 12,060,000
Model
FRR90 RIBALTABILE TRILATERALE + GRU
Location
Italy
Chiusa di Pesio (CN)
Placed on
more than 1 month
Truck body
Body dimensions
3.5 m × 2.3 m × 0.5 m
Additional equipment
Model
BONFIGLIOLI P.3500 L
Isuzu FRR90 RIBALTABILE TRILATERALE + GRU

(Cod.BRIZ090)

Tipo 2 assi 4x2
Anno 2012
Km. 549.000
Cambio Manuale
Motore 190 hp - Euro 5

ALLESTIMENTO AMBROGIO DEL 2021 NUOVO!!!
Lunghezza cassone 3.5 m
Larghezza cassone 2.3 m
Altezza sponde 0.50 m
Passo (Interasse) 3410 mm
Portata utile 5820 kg
Portata totale 11000 kg
Tara 5180 kg

GRU BONFIGLIOLI P.3500 L
Lunghezza totale 6.28 m
Portata Massima 990 kg

Portata Complessiva 11000 kg
Pneumatici 235/75 R17.5

Macchina in perfette condizioni generali

FINANZIAMENTI DIRETTAMENTE IN SEDE. CHIEDERE INFORMAZIONI

Contatto commerciale Paolo Camacho

Acquistiamo e valutiamo permute con autocarri e macchine movimento terra di tutte le marche.