The ad MAN 12.250 tow truck has been sold and is not included in the search!
Similar ads
Volvo FM 400 auto laweta platforma możliwość kupienia z dźwigiem
€17,000
Tow truck
2007
590000 km
Poland, Dobrcz
Renault D-Serie
price on request
Tow truck
06/2016
227517 km
Germany, Hilden
Planchon Baculante
price on request
Tow truck
Colombia, Medellín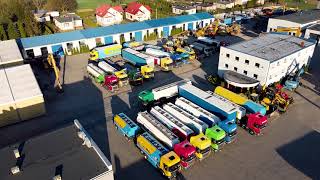 1/18
Cabin
Cruise control (tempomat)
We offer full assistance with the purchase of the machine and transport.


MAN 12.250 tow truck.
Additional information:
TCM buildings with a retractable platform to the 'zero' level 2 winches, barriers, all radio-controlled 3 seats.

It is possible to inspect the machine with your appraiser / service expert who will be able to confirm the condition and mileage of the machine.
We have nothing to hide!

More information on the phone numbers:
+48 604 419 649 Englisch / PL Whatsapp
+48 795 118 653 Englisch / Deutsch / PL, WhatsApp
Wir bieten volle Unterstützung beim Kauf der Maschine und beim Transport.


MAN 12.250 Abschleppwagen.
Zusätzliche Information:
TCM-Gebäude mit einfahrbarer Plattform auf die 'Null'-Ebene 2 Winden, Schranken, alle funkgesteuert 3 Sitze.

Es ist möglich, die Maschine mit Ihrem Gutachter / Serviceexperten zu besichtigen, der den Zustand und die Laufleistung der Maschine bestätigen kann.
Wir haben nichts zu verbergen!

Weitere Informationen unter den Telefonnummern:
+48 604 419 649 Englisch / PL WhatsApp
+48 795 118 653 Englisch / Deutsch / PL, WhatsApp
Możliwość sprzedaży na Raty , Kredytowanie, Leasing - formalności po naszej stronie !

Laweta MAN 12.250 .
Dodatkowe informacje:
zabudowa firmy TCM z wysuwaną platformą do poziomu 'zero' 2 wyciągarki, zapory, całość sterowana radiem 3 miejsca siedzące.

Istnieje możliwość oględzin maszyny ze swoim rzeczoznawcą/ekspertem z serwisu, który będzie mógł potwierdzić stan i przebieg maszyny. Nie mamy nic do ukrycia!

Więcej informacji pod numerami telefonu:
+48 600 058 175
+48 604 419 649 EN, PL, WhatsApp
+48 660 441 220 DE,EN,PL, WhatsApp

Niniejsze ogłoszenie jest wyłącznie informacją handlową i nie stanowi oferty w myśl Art. 66. § 1. Kodeksu Cywilnego. Sprzedający nie odpowiada za ewentualne błędy lub nieaktualność ogłoszenia, a dane w nim zawarte mają jedynie charakter informacyjny i mogą ulec zmianie.
Возможность кредитования, лизинга - формальности на нашей стороне! Эвакуатор MAN 12.250 Дополнительная информация: Корпус TCM с выдвижной платформой до уровня «ноль» 2 лебедки Плотины Контролируется радио 3 места Цена нетто: 169 000 злотых (38 000 евро) www.paliwaolkop.pl Можно осмотреть машину с ее экспертом / сервисным экспертом, который сможет подтвердить состояние и ход работы машины. Нам нечего скрывать! Больше информации по телефонам: +48 604 419 649 +48 604 518 198 Электронная почта: zielinski@paliwaolkop.pl